Perforated Metal: Adding Flair to a Project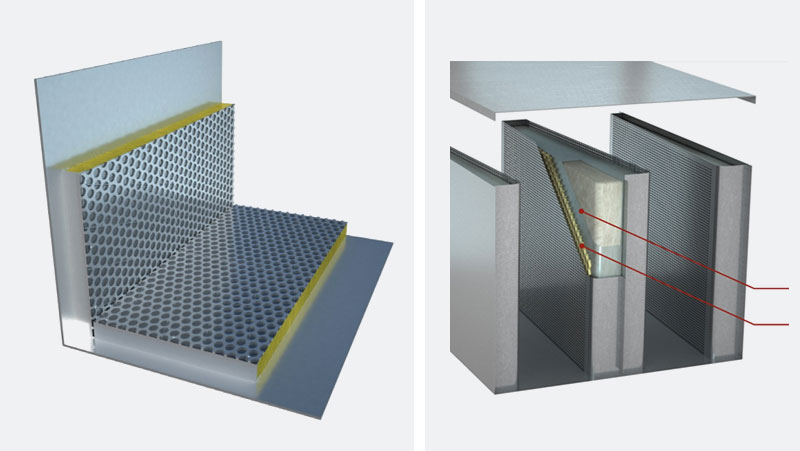 Perforated Metal Sheets and Screens
Perforation of a metal is the process that involves punching or stamping a metal screen or sheet to create holes and patterns of several different sizes, shapes, and symmetries. This entire process can be carried out manually as has been done since more than a century ago. This process was quite tedious, time-consuming, and inconsistent as a manual perforation method.

But times have changed and given way to modern laser-cut technology giving rise to advanced machinery making the perforation task more consistent and efficient. A perforated metal sheet is known commonly as a perforated metal screen. Perforated metal sheets can be manufactured through some of the common materials like aluminum, galvanized iron, and stainless steel. Many machines have now been established to perforate the metal for client needs. Such machines include die and punch presses, laser perforations, and rotary pinned perforation rollers.
Adding Flair with Perforated Metal Screens
Every project needs a strong foundation of the right structure and apt usability. But nothing is worth the effort unless it is aesthetically pleasing. This is a crucial consideration in the architecture and construction sectors where visual appeal speaks to the customers at the first sight. Anything eye-catching can make it more desirable which is quite possible with the perforation process is done right. There is no need to compromise on quality when you need aesthetics to be bolder. Perforated Metal Sheets and Screens have everything you might need to complete your visual appeal and at the same time maintain structural integrity and usability.
There are some of the greatest ways that can help your clients utilize some decorative and flexible ways to add flair to their projects.
1. Laser-cut designs
Some of the complicated designs meant for the best results can be achieved to the exact replication through laser-cut technology. With the advancements in technology today, laser-cut designs are in prime with their consistency in providing the best quality that matches the vision to the 'T'. Alongside, you can expect the design to offer long-term stability without any issue with the cutting.

2. Functional Benefits
If you wish to manipulate the sunlight quantity, adjust the heat retention, manage the sound absorption, reduce the echo formation, and manipulate the visual capacity of the interiors, then perforation is the best choice. Every bit of extensive design and functional advantages can lead to a more powerful visual impact while delivering a profound experience.

3. Atmosphere and Vision
If your vision includes the aesthetics but at the same time demands the changes in atmosphere and façade, then this is a great decision for you. With the right amount of angling of panels, colors, textures, patterns, adding of ridges as needed with a nice element of three-dimensional provisions in the surface, this perforation would take the turn for the best.
Customizations Adding the Right Amount of Flair
With every single piece of vision coming onto the paper, the clients can visualize a dream more dependably. With the help of technology today, one can turn those visions into reality through a very thorough process that begins with planning and highlight details. Every construction and the architectural project would be turned into the most dependable and highly aesthetically pleasing with the right amount of flair.
These perforated metal screens and perforated metal sheets have been providing that flair for years now. With every bit of customization possible, the visions have become a reality in every sense and customer satisfaction has been at an all-time high. With Legends India, this dream has been truly recognized.
Legends India: The Right Destination for a Visionary
Legends India is an ISO-certified manufacturer and exporter of supreme quality Perforated Metal Sheets and Perforated Metal Screens for many industries. Legends India has been initiated in 1972 and has been able to expand its reach to several locations that include the United Kingdom, South East Asian Countries (Indonesia, China, Philippines), the United Arab Emirates, The United States of America, and Asian countries (Sri Lanka, Pakistan).

Supplied tremendously with sufficient quality manpower and the best minds on the advisory board has allowed Legends India to furnish highly customizable and crucial perforation projects for the most valuable customers. The goal of reaching a great level of customer satisfaction has significantly improved the capability and quality of production with every innovative product finished. One can truly realize the importance of perforated metal products by exploring endless possibilities with Legends India experts whose experience in the field has resulted in an amalgamation of a wide range of products within a huge brace of sectors across the world.