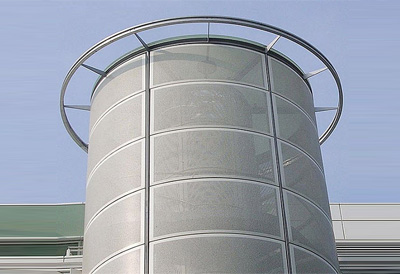 For Architectural / Decoration

Legends India Perforated Metal Sheet Factory offers perforated metal for architectural decoration, sunshade screen and other materials. We have two Manufacturing units and specialized level partners & subsidiaries giving us the resource to handle the highest volume jobs.

Perforated metal panels and screens for architecture can be used as balcony, partitions, façade, elevator cabinet and other parts of buildings.


Materials
Stainless steel sheets, aluminum or galvanized iron sheets.

Specify the following when order :

Materials;
Hole pattern;
Open area;
Strength;
Hole size
and thickness.

Custom orders with gauges and sizes available.

The applications of Perforated metals starts at a point where our thinking ends, that means The very wide & its endless, Every one uses in every day life in there homes to Large Industries also, either in Microwave, Juicers & Mixers, In Electronics like Music Systems at home to Microphone for commercial use, In Automobile Silencers, to all kinds of Filters & it can not cover the category in few applications but a few of them are.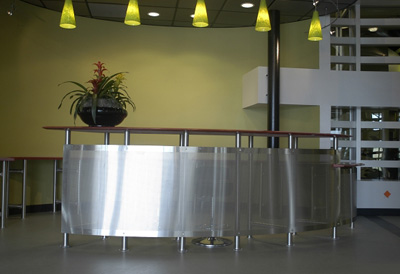 Perforated Metals For Furniture
Our products enhance the aesthetic appeal of public places & office buildings and can be customized as per the client's requirement. Our range of product is widely appreciated by our clients for their various distinctive features such as excellent strength, longer service life and optimum quality.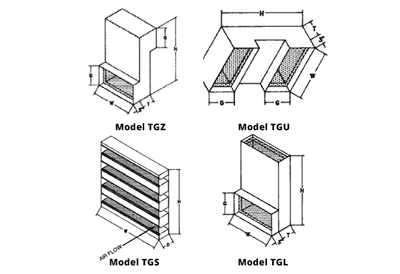 Perforated Metals For HVAC Filters & Sound Attenuators
Sound attenuators or in other terms acoustical duct silencers have the effective and proven properties to reduces the sounds generated by Fans and other equipment's in HVAC. they are commonly installed on intake and discharge sides of a fan or air handling unit.

In ventilation systems, noise stems from a variety of components such as the fans or the fire dampers. To comply with a specified noise level, sound attenuators are added to suitable locations in the ventilation system.

HVAC filters are designed for use in residential, commercial and industrial HVAC applications to remove airborne particulate and coolant mist from the air stream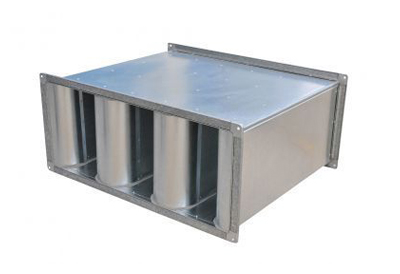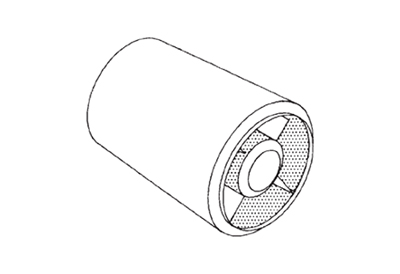 According to the principles of aerodynamics, when the wind through the "wind dust board," composed of "a wind and dust walls", after the emergence of the separation wall and two follow-up, the formation of the upper and lower interfere with air flow and reduce flow to the wind The wind speed has greatly lost to the wind flow of power ......

Wind-proof and Dust Control Mesh has good structure designed, large-span steel structure, greatly reducing the cost, the service life of more than 20 years, the rate of dust more than 70%. The wind-proof and dust control Mesh is widely used in: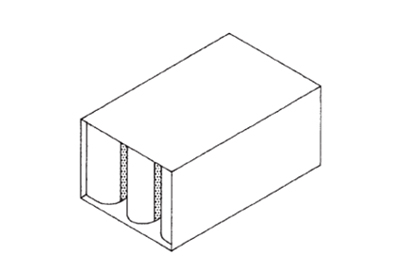 1. Power plants, coal mines, coking plants, coal washing plant, and other businesses to save coal field.
2. Ports, terminals and markets a variety of coal storage yard.
3. Iron and steel, building materials, cement companies such as a variety of open-air yard.
4. Railway and highway transportation of coal-station coal storage market.
5. Sites, road dust.

Perforated Metal Screen Wall is a good choice to minor the velocity of the wind and suppress dust in the coal storage yard.