With clients looking for a smart finish to the products, perforation has become the need of the hour. A simple smooth finish has gone out and a perforated finish is in for metal deliverables, giving a rise to perforation experts. We, Legends India, have been in this field for a long while. When perforated metals were gaining work in the market, Legends India after recognizing the need in the future established a strong foothold as a dependable Perforated Metal Supplier.

We are the Perforated Metal Manufacturers having to enable a smooth process of manufacturing a variety of Perforated Metals. This is a term defined for a metal product with holes or patterns symmetrically or asymmetrically punched or stamped on it done manually or mechanically. With the best state-of-the-art technological machinery, this task has become easier only requiring an innovative design to deliver unique perfection.

Presently, every industry needs that little extra to achieve the level of perfection only heard of. To ensure that it happens, we are committed to providing the highest quality perforated metal products for an additional flair to achieve maximum visual appeal and aesthetics. Employing Legends India, the most reliable Perforated Metal Supplier can help achieve that. We also strive for excellence and complete customer satisfaction which in itself is a reward for all the efforts put in by the professionals in making us one of the greatest Perforated Metal Manufacturers in the country.
Application Areas of Perforated Metal Products
There are several applications where perforated metal-based products are available. Some of those include metal screens and sheets, coils, blanks, mesh, sound attenuators, architectural metal, decorative metal, railing, facades, sunscreens, and so on. All these belong to one of the many industries where such perforated metal products are utilized for a smart finish.

1. Construction
2. Automotive
3. Chemical & Energy
4. Material Development
5. Architecture

Technology has enabled open scopes of innovation in all areas of these industries. We are the Perforated metal manufacturers having these industries as a vast playground to play with the ideas and turn the vision into a live product. Apart from a dependency on the deliverables in each of these areas, the perforation would add a layer of aesthetic pleasure to please the eyes of the viewers.


Client Checklist for a Perforated Metal Supplier
When you approach a perforated metal supplier, you are looking for a worthy conversation that leads to a satisfactory result which is possible with our technical consultation experts. The most important thing here is to help our suppliers understand your requirements in detail for an accurate result and satisfactory perforation delivery. The more particular your details are, the closer the results are to your vision.

The question arises, what are those particular details?
1. Material for perforation
2. The thickness of material
3. Width of material
4. Length of material
5. The shape of the hole
6. Size of the hole
7. Center to center distance (pitch)
8. Distance between 2 holes (wall)
9. The pattern of the hole
10. End pattern finished or unfinished
11. Placement pattern
12. Margins side and end
13. Flatness process
14. Allied services like shearing, coating, drilling, blending, etc.
15. Quantity
16. Application of the product
17. Technical details of the application

Gathering these details is itself a thorough process that is a part of the planning before the execution of the perforation process. Unless the client is sure of the deliverable, the product does not start taking its shape. Ensuring quality delivery with complete satisfaction is a must which is possible only with the best Perforated metal Supplier experts from our Legends India team.
Why Legends India?
An ISO-certified Perforated Metal Manufacturer and Supplier, Legends India has made its name with the delivery and export of its best quality Perforated Metal Products. We have been expanding its usage in many industries and have managed to cover almost all since the initiation. The reach of our products can be experienced in various regions of the world with further targeted areas being Brazil, South America, North America, South Africa, Canada, Mexico, U.K., India, UAE.

With the backing of a strong team of professionals and the greatest minds on the planning commission, our company has taken the innovation to the next level with the best customizable products. Our supreme goal of reaching the highest level of customer satisfaction is still going strong and ensuring a steadfast work process with advanced quality provisions. Legends India professionals would enable you to explore endless possibilities with Perforated Metal Products. With our experience in the industry, Legends India has become one of the greatest Perforated Metal Supplier and Manufacturers of all time.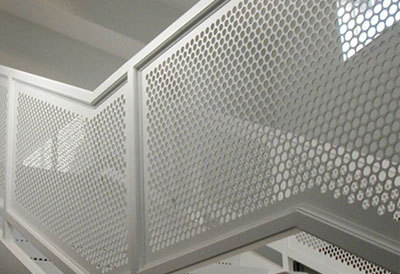 For Architectural / Decoration

Legends India Perforated Metal Sheet Factory offers perforated metal for architectural decoration, sunshade screen and other materials. We have two Manufacturing units and specialized level partners & subsidiaries giving us the resource to handle the highest volume jobs.

Perforated metal panels and screens for architecture can be used as balcony, partitions, façade, elevator cabinet and other parts of buildings.


Materials
Stainless steel sheets, aluminum or galvanized iron sheets.

Specify the following when order :

Materials;
Hole pattern;
Open area;
Strength;
Hole size
and thickness.

Custom orders with gauges and sizes available.

The applications of Perforated metals starts at a point where our thinking ends, that means The very wide & its endless, Every one uses in every day life in there homes to Large Industries also, either in Microwave, Juicers & Mixers, In Electronics like Music Systems at home to Microphone for commercial use, In Automobile Silencers, to all kinds of Filters & it can not cover the category in few applications but a few of them are.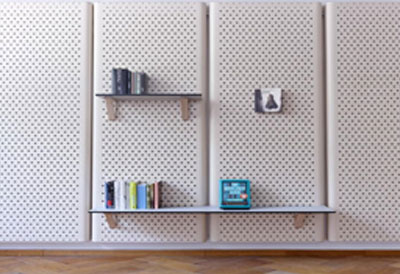 Perforated Metals For Furniture
Our products enhance the aesthetic appeal of public places & office buildings and can be customized as per the client's requirement. Our range of product is widely appreciated by our clients for their various distinctive features such as excellent strength, longer service life and optimum quality.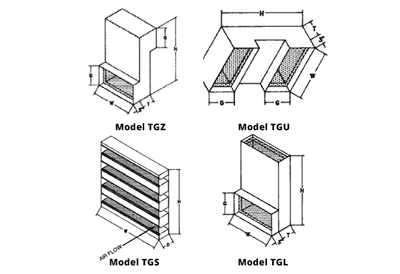 Perforated Metals For HVAC Filters & Sound Attenuators
Sound attenuators or in other terms acoustical duct silencers have the effective and proven properties to reduces the sounds generated by Fans and other equipment's in HVAC. they are commonly installed on intake and discharge sides of a fan or air handling unit.

In ventilation systems, noise stems from a variety of components such as the fans or the fire dampers. To comply with a specified noise level, sound attenuators are added to suitable locations in the ventilation system.

HVAC filters are designed for use in residential, commercial and industrial HVAC applications to remove airborne particulate and coolant mist from the air stream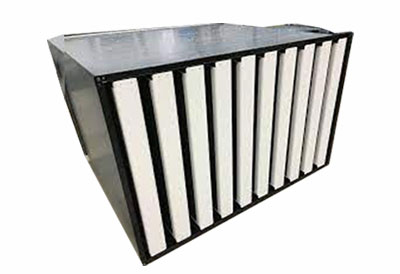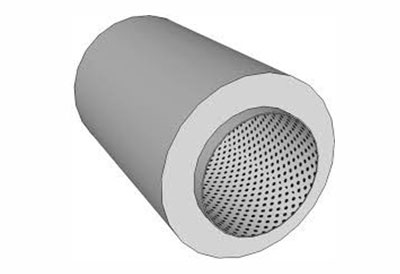 According to the principles of aerodynamics, when the wind through the "wind dust board," composed of "a wind and dust walls", after the emergence of the separation wall and two follow-up, the formation of the upper and lower interfere with air flow and reduce flow to the wind The wind speed has greatly lost to the wind flow of power ......

Wind-proof and Dust Control Mesh has good structure designed, large-span steel structure, greatly reducing the cost, the service life of more than 20 years, the rate of dust more than 70%. The wind-proof and dust control Mesh is widely used in: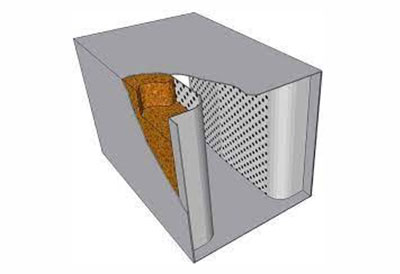 1. Power plants, coal mines, coking plants, coal washing plant, and other businesses to save coal field.
2. Ports, terminals and markets a variety of coal storage yard.
3. Iron and steel, building materials, cement companies such as a variety of open-air yard.
4. Railway and highway transportation of coal-station coal storage market.
5. Sites, road dust.

Perforated Metal Screen Wall is a good choice to minor the velocity of the wind and suppress dust in the coal storage yard.