While designing a building's architecture, apart from precision, design and aesthetics on the outer walls are the priority. These facades need a special look to make the finish of any building, impressive. We, Legends India, are one of the most preferred perforated metals suppliers to have gained standing in providing a superior quality finish to any facade. This is possible through the pleasing design of perforated metal panels.
Metal Panel Functions by Best Perforated Metals Manufacturer
It not only Perforated Metal Panels these are more than what you can imagine architectural facades:
1. It is best utilized to cover up something that looks unsightly.
2. These panels are used to reduce the glare from the sun and the heat.
3. Their provision is used to stove off and abate the harsh winds and noise.
4. It allows natural light to shine indoors.
5. These panels ensure privacy.
6. Their provisions improve the aesthetics remarkably.
7. It gives your building a unique and eye-catching view as compare to the standard constructed Facades

It is necessary that perforated metal panels for facades are made with 100% precision and quality care to ensure no inconsistencies or improper settings can be experienced in the finished product.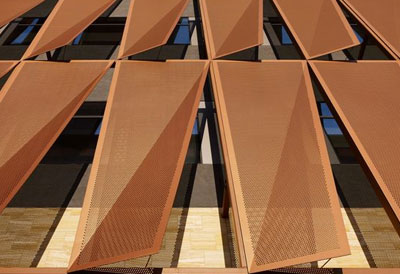 Perforated Metals for Sun Shades
The customized perforated metal screens to be used as sunshades, that are designed in a way that a precise amount of light filters in, provides sufficient privacy, and extra sun glare is covered up. With Perforated Metals Manufacturer like Legends India, our professionals working on superior quality finish that guarantees complete reliability, durability, efficiency, and visual appeal. Based on user requirements, our team provisions the appropriate style and size of perforation to provide the result the user has only envisioned.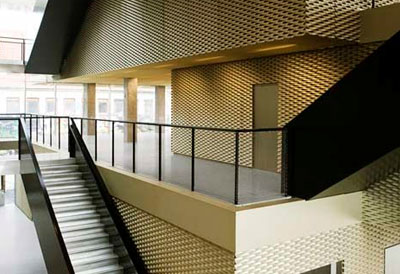 Perforated Metals for Grills
Perforated metal grills are specially designed for external or internal use within the facade to provide cover to vital machine components. It retains the overall strength internally and externally while providing the required ventilation to the components.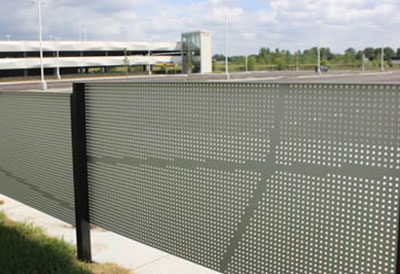 Perforated Metals for Park Boundaries
Perforated Metals sheets are used for fencing purposes for any premises personal or public such as parks. The first thing that makes it a good choice for park boundaries is the aesthetic appeal. Secondly, it provides a sectioned-off area that is safe for kids to enjoy without the fear of them running onto crowded roads. These metal fences with perforations are not easy to execute and need precision production and installation before they are approved. With the best quality material and finished pleasing design, it makes it ideal for a public place that needs a bit of rising in its finish.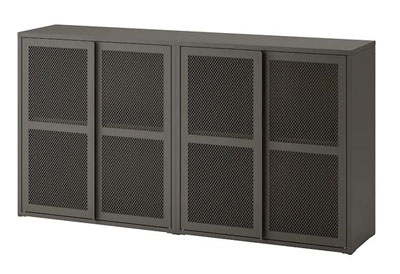 Perforated Metals Supplier's Designer Facades
Facades have gotten a quality update these days with the inclusion of a modernized perforation process. The fact that these are metal sheets or panels with customized or personalized perforations enabling longevity and durability that is not possible otherwise. Perforated facades are in fashion for a lasting visual appeal. With good surface luster, vivid colors, tonal harmony, precise shearing, and finish enables a one-of-a-kind finish to every architecture project. These designer facades are the specialty of one of the greatest Perforated Metals Manufacturers, Legends India where complete reliability is guaranteed.


Legends India: Designer Facades Manufacturer
Having years of experience in the industry, Legends India has gained a name that is associated with success, quality, and trust. All these factors are important when making a decision on which company to go for. 'What you dream is what you achieve', this is something the entire team of Legends India prides themselves in. Every complex design and every unique delivery is the forte of the Legends India professional Team & making it one of the best Perforated Metals Suppliers in the market.