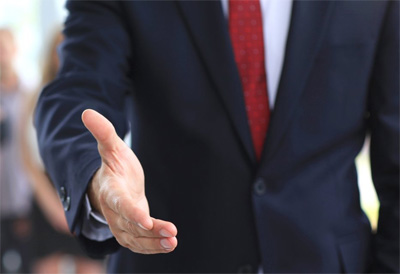 WHY ONLY LEGENDS INDIA

A product is not only limited to just perforation, our work starts from enquiry, we have to analyze and understand the requirement thoroughly and we have to study every single information/detail which can turn a perforated metal into an efficient product. Such as the environment where the product has to be installed, we can evaluate the material grade, the exact application so we can advise best possible perforation pattern and if its for building facades or for decoration we have special designs for graceful appearance. With the kind of application, we have to evaluate the suitable thickness of material for longer life.

WE AT LEGENDS INDIA tries to deliver your all sought of perforation requirement in best possible time with maximum accuracy. We have in house arrangement of tooling based on CNC pattern with our technical team. Our company's USP is to take every complicated perforation as a challenge to delivery maximum open area in all kinds of thickness and have proven to give satisfactory results. Our competency starts from the point where our competitor's capability ends. It's just the matter of how we work and execute to deliver satisfactory results

We can deliver Coil to coil perforation. Perforated Tubes, Perforated Cones, customized signages.

We welcome to the 'HOLE' world of LEGENDS INDIA,

Through this catalogue we Endeavour to show and provides you the knowledge about Kinds of perforation, screening & filtration elements we provide and the vast area where you can use our products, with many different types and kinds of perforation & screens we can offer that you may have came across or wanted to use it in DIFFRENT ways in your daily life, either in your domestic or in professional use. We have chosen a few selected applications in this catalogue, therefore if you couldn't find what you were looking for we would like to invite you to visit our official homepage www.legendsgroupin.com to just drop us your needs & our technical team will assist you to find the right thing for you. You can choose different patters, style, metals, yourself or just fill in the enquiry form, one of our sales representatives will get in touch with you to listen your needs.

If your requirement is out of our stocked tooling, then our experienced staff of tooling department will be ready to make the best tooling to meet your requirements as per your specific need.

We have established exclusive, long standing, associations with the leading OEM manufacturers around the globe ensuring the availability of best quality with cost effective pricings that is also ensuring quality assurance of LEGENDS INDIA.

LEGENDS INDIA is one of the leading Quality management Certified manufacturers and suppliers of perforated metals, filter screens, wire products with the manufacturing unit in Haryana, and sales office in New Delhi, With our years of experience we have establishes our name in Global Markets including United States of America (U.S.A.) United Kingdom (U.K.), United Arab Emirate (U.A.E.), South East Asian Countries such as Philippines, Indonesia, China Asian Countries such as Sri Lanka, Pakistan.

We welcome your feedback or all kinds of suggestions so that we make things for you.