Importance of Mud Filter Screens in Sugar Mill Industry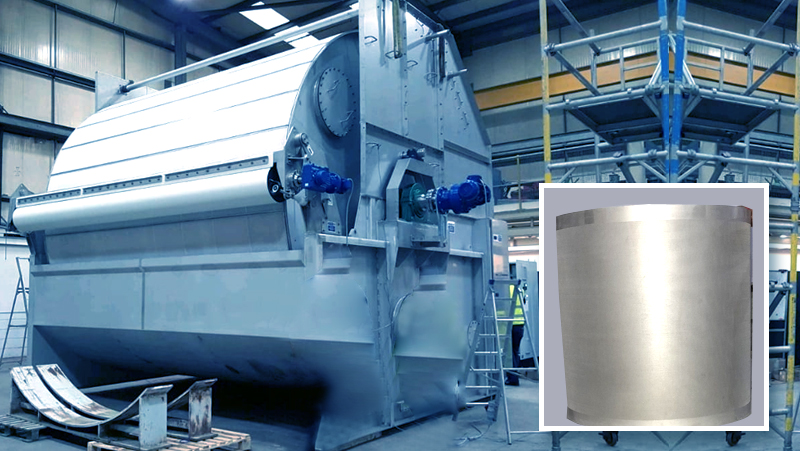 In the sugar mill industries, different types of filter screens are brought into use. These filter screens are made up of plate and sheet of various metals and have perforations. Mud Filter Screens are a kind of filter screens which are used extensively in the sugar mills. They are extremely useful in decreasing the weight on juice heaters and also evade steam consumption. These filter screens in the clarifier are utilized to dewater and de-sweeten the dirt that is alienated from the juice. It further helps to separate the solids and the liquids and lets huge flows to thrust over the screen inside.

In the recent times there has been enormous impulsion to develop mud distribution. Processing preferences and technologies that permit more efficient dewatering are of main importance to sugar factories. Fresh technologies developed during the last decade or so have brought forward many improvements in the Sugar Mill Industry.
Read Also: Importance of Perforated Metal Ceiling
Mud Filter Screens in Sugar Mill Industry
The filter screens applied in the industry of sugar production must have improved quality of perforation. It comprises rotary screens which let bulky flows to be pumped over the screen inside. The liquids and mud gets separated as the system rotates. This filter screen also helps in de-sweetening and de-watering the mud in the clarifier. It is a device which is mainly used in the sugar industry for filtration of impure juice. It helps in retaining the quality of sugar by getting rid of all detectable dirt by complete filtration. This filtration process is totally automatic so no loss of production as well as no loss of juice occurs. The Mud filter screens for Sugar industry are exceptionally easy to handle and functions in a very straightforward manner.

Mud Filter Screens are used to separate the mud and dust from the beets once it is washed. These externally installed screens allocate the solids and liquid to surge constantly into the unit where hydrostatic pressure is put forth over a section of the rotating drum. As the liquid flows through the openings of screen slots, the solids go around with the drum and are separated into a hopper.
Read Also: Types of Heavy Storage Racks to Increase Warehousing Efficiency
Performance Advantages of Mud Filter Screens
Perfect and uniform perforation of Hole Size of 0.50mm with O/A of 20%
Consistent perforation gives better efficiency of the screen's working surface with minimum residual stresses
Least blank holes and broken punches for superior longevity of screens
Standardized flatness throughout and along seams (joints)
Mud Filter Screens are uncomplicated to install
Lengthens service life
Straight and parallel side margins with negligible residual stresses
Reduction in cracks issues, due to softness of screens
The Design and Creation of Mud Filter Screens
The raw material that is mostly used in making Mud Filter Screens is stainless steel. It is generally rectangular in shape. While steel used in manufacturing such filter screens are spectro tested and checked for every necessary aspect. An enhanced design helps in retention of mud cake in a better way. With the use of superior quality of screens the sucrose recovery is amplified. If the steel has remarkable tensile strength, the durability and longevity of filter screen gets extended.

These filters screens are designed & developed by our skilled persons with advanced technology. The modernized Mud filter screens for Sugar industry have improved mechanical strength. This enables to endure the high pressure and load provision of the sugar industry. It is very much useful in recovering maximum quantity of sugar crystals. These filter screens are devised to guarantee total satisfaction. These screens have strong resistance to corrosion, scratches and other kind of damages.
About Legends India
LEGENDS INDIA provides Mud Filter Screens of standard sizes. These filter screens are exported to many countries throughout the world. They are leading 9001:2015 Certified Leading Manufacturer & Exporters of Sugar Mill Filter Screens and spares parts. The products manufactured by Legends India are used in majority of the machines for quality and performance. Clients can obtain sugar mill filter screens of various requirements from us. These filter screens, which Legends India produces, carries a tamper proof sticker assuring the quality. These products also have unique serial number for quality assurance.