How Centrifugal Screens Plays Important Role In Sugar Mill Industry?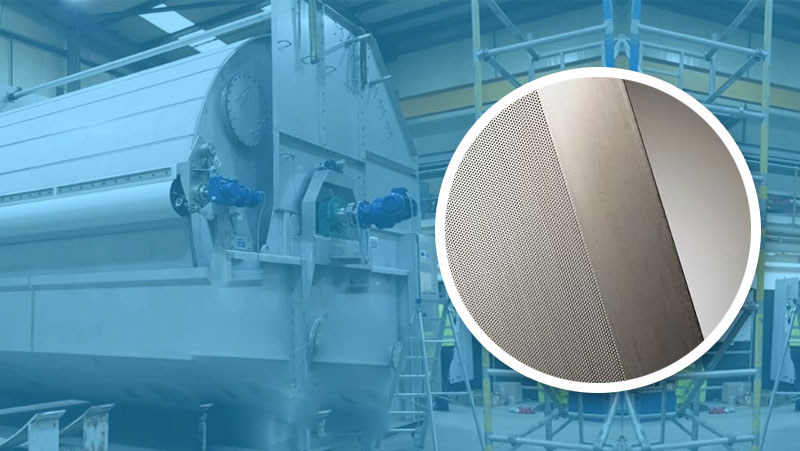 While producing sugar in the sugar mills, some screens help in the filtration procedure. One such screen is used under centrifugal force to quickly get rid of molasses from sugar crystals. These screens are otherwise known as Centrifugal Screens. The efficiency in production of sugar and the efficiency of the centrifugal machine are influenced by the performance of this screen. These screens are made to attain the finest possible molasses overflow and separation. They are either made up of stainless steel or brass or copper and have slotted screens and round hole. These types of screens are available in different sizes which makes them suitable for different type of applications.

Read Also: Customized Perforated Metal: A Tailor-made Solution for Business
The Centrifugal Screens for Sugar Industry
In Sugar Mill Industries, the main objective of Centrifugal Screens is to separate sugar crystals from the molasses. This happens to be the commercial form of sugar. This process is performed in a centrifugal piece of equipment by the code of centrifugal force. The centrifugal force influence how quickly and efficiently this screen work. These screens are available in soft rolled material Brass (All Grades Cu70:2n30, Cu63:2n37, Cu60:Zn40) copper (99.9%) and Stainless steel (AISI 304 grade). They have precision conical and round hole perforation. Such attributes assures of improved retention of crystals, sugar of better purity and faster purging. Screens are flat with straight and parallel sides.

By using the most up-to-date screens, the recovery of sugar is more as compared to conventional screen. This Centrifugal Screens for Sugar Industry has unique features because it is made in a particular technique. To meet the client's needs and requirements, a screen manufacturer does have dedicated professionals. These professionals see through the entire process and specifications while manufacturing the screens. To get the finest product quality and finish all the processes are cautiously monitored.
Use of Centrifugal Screens
The Centrifugal Screens for Sugar Industry must have good attributes to bring around higher results. These screens have the ability to process higher flow rates of liquid slurries. This screen is resourceful device which is perfect to meet the requirements of sugar processing. The effusively controlled system is uncomplicated to use and it can be accustomed for most advantageous separation. These screens are perfectly annealed in pre-heated furnace to maintain flexibility. They are also quality tested to evade material cracking.

The batch centrifugal top cover or working screens are available in various soft rolled materials. Among which Brass, Copper and Stainless Steel are prominent. Precision aligned lock lap joints are also provided as per standard design which allows easy insertion during installation. The Centrifugal Screens are also used in other food processing industries, fertilizer plants and in the marine sector. Mechanical stress, plasticity and tensile strength are automatically, accurately displayed by these electroformed screens. Sugar centrifugal machines do widely use such screens which enables high quality maintenance.

Read Also: Perforated Metal: Adding Flair to a Project

Performance Advantage of Centrifugal Screens

Perfect Hole Size with O/A or 25% in conical slots enhances improved productivity,
Uniform Perforation for better efficiency of the screens working surface with minimal residual stresses boost throughput capability,
Minimal Blank holes and broken punches for better life of the screens,
Uniform Thickness throughout and along seams ( joints),
Straight and parallel side margins with minimal residual stresses which makes cleaning uncomplicated,
Easier to install & Easy to operate,
Extended Service Life,
Reduces failure due to cracking,
Besides these characteristics, the Centrifugal Screens for Sugar Industry also provides reasonable cost of maintenance. They are further resistant to wear & tear & abrasions which adds durability. Such screens of unblemished quality can be very helpful in earning sound revenue.

About Legendsgroupin
Legends The Merchant Group was incepted in the year of 1999. This organization ardently engages in manufacturing, supplying and exporting Expanded Metals, Steel Fences, Decorative Mesh and Cable Trays. They offer all such products at a competitive market value. The Legend Group exports their products to UK, USA, Thailand, Philippines, Middle East, Pakistan, Sri Lanka and Bangladesh. They aim to provide utmost satisfaction to their clients in greatest feasible approach. Legends India seek to strengthen mutual trust among the buyers so that they can prosper in the competitive market.