Customized Perforated Metal: A Tailor-made Solution for Business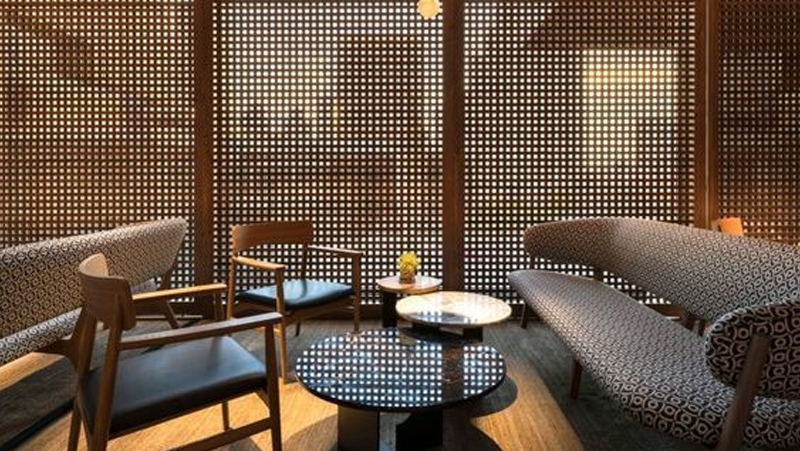 Perforated Metal Screens
Perforation is the process of punching or stamping a metal sheet or screen to create holes and patterns of varying sizes, shapes, and symmetries. This process may be carried out manually as has been done in the older times. This process is about more than a century old and was thought to be quite a tedious, time-consuming, and inconveniently inconsistent method. But time has been kind and it has given way to modern technology giving rise to advanced and laser-cutting technological machines to make the task more efficient and consistent. A metal screen that has been perforated is known commonly as a perforated metal screen.

Perforated metal can be manufactured through some of the most common materials such as aluminum, galvanized iron, and stainless steel. Today, many machines have been developed to carry out the perforation process. Such machines include laser perforations, die and punch presses, and rotary pinned perforation rollers.
Read Also - Perforated Metal: Adding Flair to a Project
Customization of Perforated Metal
There might be scenarios where our customers are on a budget and looking for some very specific designs or finishes for the Perforated metal products. One might question how that is possible. It is possible because customer satisfaction is a priority today and one may find ways to compromise in a way that it meets the requirements of the client as well as the budget constraints in one go.
The client might be interested in customizations on the following basis:
The material used to build the perforated product. In this case, choosing the right quality is the key.
The material chosen requires a specific thickness and size. This is quite feasible to make a choice.
The material might be required to have a specific design involving a unique and innovative pattern and placing of holes.
The material might also be required to have a very specific size and shape for the holes aligned to be placed in a symmetrical pattern.
All these customizations result in a unique product with an innovative finish to the best quality and that matches the expectation of the client within a specific budget.

Another customization is done based on the industry for which the product needs to be designed. It depends on the sector and the kind of client one may encounter including architects, contractors, manufacturers, fabricators, or distributors.
Types of Customizations for Perforated Metal Screens
Based on the client requirements, there are a lot of details possible under customization.
1. Hole patterns
In this case, the holes are some of the greatest ways to customize the design and patterns for the finished product. Some of such divisions include:
a. Round Hole
b. Square Hole
c. Slot Hole
d. Decorative mix
e. Embossed Finish

In every case, the client may make their own choice or may choose more than one depending on the utility of the product.

2. Perforation Material
This is another way to customize where the client might be interested in making a very specific choice about the perforation material.
a. Stainless Steel
b. Aluminum
c. Steel
d. Copper
In either case, the choice also depends on the utility of the finished product and what kind of material would hold value for it in the long run.

3. Perforated Sheet Application
How would the perforated metal product be used at the end is crucial to acknowledge at the very beginning.
a. Etched Plates
b. Metal Noise Barrier
c. Filter
d. Tube
e. Sunshade Panels
f. Kinetic Façade
g. Anti-Skid Stair Steps

The applications of perforated metal products are wide-ranging. In all cases, a very specific and customized approach is advised.
Legends India: Provisioning Tailor-made Perforated Products
Legends India is an ISO-certified manufacturer and exporter of the highest quality Perforated Metal Products for numerous industries. Initiated in 1972, Legends India has expanded its reach to various locations including the United Arab Emirates, The United States of America, the United Kingdom, South East Asian Countries (Indonesia, China, Philippines), and Asian countries (Sri Lanka, Pakistan).

Less with sufficient manpower and the best minds on board has enabled Legends India to cater to highly customized and critical perforation jobs for the most valuable customers. The aim of reaching a high level of customer satisfaction has improved the capability and quality of production with every innovative product. One can truly realize the importance of perforated metal screens by exploring possibilities with Legends India experts whose years of experience in the field have resulted in a synthesis of a wide range of products within a huge bracket of sectors across the world.