Perforated Metal Products are widely used in Architectural projects for the functionalities and appearance of the buildings' exterior and interior. Due to the proven durability, versatility, efficient ventilation, and diffusion of sound and light of the architectural perforated products, these are highly preferred and applied to various applications by architects and designers. With the help of Perforated Metals Manufacturer like LEGENDS INDIA, it is possible to attain differing dimensions and quality of perforated metal sheets that are used for the aesthetic appeal of the architectural projects when appearance is paramount.

It can provide benefits in the following areas:
1. The outer appearance of a building and facades
2. Inner walls designing and partitions
3. Staircase designs and grilles
4. Ceiling patterns and designs

And many more…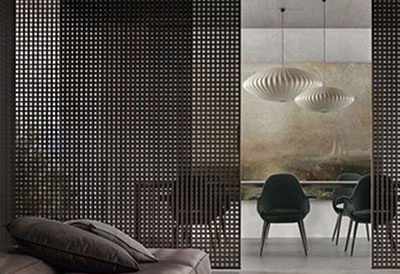 Perforated Metals In Partitions
Perforated metal sheets and screens when used in partitioning an area, it provides a unique atmosphere enabling a pleasing experience. While on one hand, it is a great commodity to add as an aesthetic appeal, it is also a pleasurable option when looking for smart area separators to preserve a certain level of privacy.

How does using perforated metal sheets by the best-perforated metals supplier benefit you?
1. Adds a level of sophistication and beauty to an area
2. Can be structured to fit a provided space
3. Flexible and light for easy shifting and repositioning
4. Quality material used for manufacture for durability
5. Permits a certain amount of allowed light, sound, and airflow
6. Customizations can open space for specific dimensions, décor designing, and colors in the finish

Legend India is a perforated Metals manufacturer that provides the best quality perforated metal products to architectural divisions for the best utilization of innovative finish.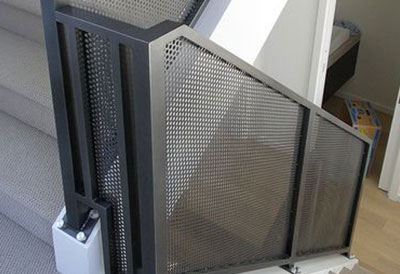 Perforated Metals In Stairs Grills
After realizing how useful perforated metals are in various areas, another makes the list not only for aesthetics but for the safety of everyone using the stairs. With the stairs grills manufactured and assembled out of the perforated metal products, safety is guaranteed due to its non-slip, proper-grip, and durable quality features. Its unique texture is slip-resistant, non-corrosive, non-brittle, long-standing, and of course, smart looks, make it possible to be highly popularized for commercial as well as personal use. In the case of the outdoor staircase, rainwater flows straight through the openings due to perforations, disabling any puddle formation. These kinds of products are possible when a team of professionals utilizes their experience in producing innovation, like in Legends India, which is a great Perforated Metals Supplier.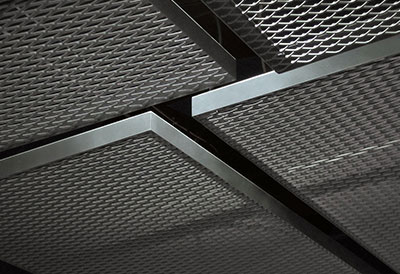 Awesome Looking Perforated Metals For False Ceilings
False Ceiling gives a different look to the entire room. It brings new opportunities for designing your ceilings to make them more pleasant to see. A feeling of luxury is always appreciated when you look up and it adds a beautiful aesthetic feel to the room. Using the right and innovative crafted perforated metal panels for ceilings ensures that your architectural projects have a flair and a modernized finish that leave a viewer spellbound. You can work with graphics and designs, margins possibilities, material options for a particular look, desired perforation dimensions and patterns, specific purpose selection for better curation such as lighting effect and ventilation, final finish coating of your choice. This is possible when you put your trust in one of the best and highly approached perforated metals suppliers, LEGENDS INDIA


Perforated Metals Manufacturer: Legends India
Legends India has been able to retain its standing through its quality delivery of Perforated Metal products making it one of the best and highly reliable Perforated Metals Suppliers. We have a future-centric team of experts that idealize the design, approve the quality, and inspect the utility before finalizing a product. The innovation begins here. Legends India professionals can curate something that gives more impressive possibilities of its utilization to the other industries. By using top and highly advanced technology and industrial tools, our streamlined thoughts, and smart thinking ability, we can present all possibilities in reality. With a perforated metals manufacturer like Legends India, it is easy to idealize and then curate an innovative product to match the demand of today and the need to advance in every arena such as Architectural.


Perforated Metals Supplier's Designer Facades
Facades have gotten a quality update these days with the inclusion of a modernized perforation process. The fact that these are metal sheets or panels with customized or personalized perforations enabling longevity and durability that is not possible otherwise. Perforated facades are in fashion for a lasting visual appeal. With good surface luster, vivid colors, tonal harmony, precise shearing, and finish enables a one-of-a-kind finish to every architecture project. These designer facades are the specialty of one of the greatest Perforated Metals Manufacturers, Legends India where complete reliability is guaranteed.


Legends India: Designer Facades Manufacturer
Having years of experience in the industry, Legends India has gained a name that is associated with success, quality, and trust. All these factors are important when making a decision on which company to go for. 'What you dream is what you achieve', this is something the entire team of Legends India prides themselves in. Every complex design and every unique delivery is the forte of the Legends India professional Team & making it one of the best Perforated Metals Suppliers in the market.